There is a place for you at the Church of St. Stephen, regardless of where you are in your journey of faith. All are welcome!
We have a diverse worshipping community that reflects the broader society. Our parishioners include people from Canada, Anguilla, Antigua & Barbuda, Barbados, Ghana, Grenada, Guyana, Hungary, Jamaica, Nigeria, Sri Lanka, St. Kitts, St. Vincent & the Grenadines, the Congo, the United Kingdom, Trinidad & Tobago, Zambia and Zimbabwe. Our diversity is one of our strengths.
In addition to worshipping in-person, the Church of St. Stephen, Downsview also reaches out in love through YOUTUBE and ZOOM. Click here to see our full line-up of worship services.
Service Times and Details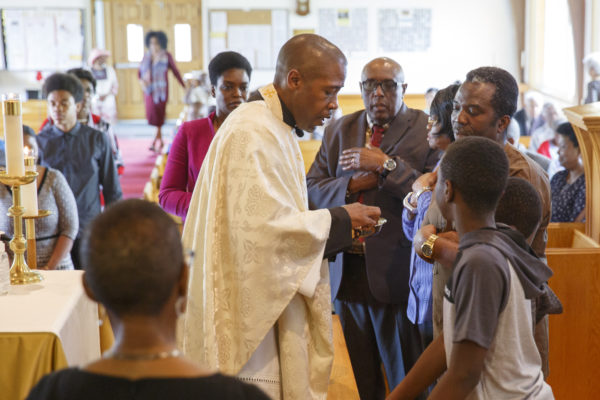 We offer two services weekly, on Sunday, at 9 AM and 11:00 AM.
The 9 AM is service is a traditional Said Eucharist, which is generally 45 minutes to an hour long. The service follows the form of the traditional Eucharistic service from the Book of Alternative Services (BAS) with an occasional hymn at the time of the Offertory. The 9AM service is in-person only.
The 11:00 AM service follows the traditional Eucharistic service from the BAS and is about 1.5 to 2 hours long. Music features more prominently at this service through the singing of psalms, hymns, choir anthems and sung prayer. The 11AM service is in-person and livestreamed.
Both services include the Ministry of God's Word, our Response to His Word, inspiring sermons, Intercessory Prayers, Confession & Absolution, and Holy Communion.
Note: From the first Sunday in July up to and including the Sunday of Labour Day weekend, we merge the services into one starting at 10 AM.
Prayer Requests