Use your PC or phone to make a one-time donation by e-Transfer, debit, credit, or PayPal… recurring monthly… and paper cheque… options also available.
One-time Online Donation
Send an e-Transfer to cw-ststephendownsview@toronto.anglican.ca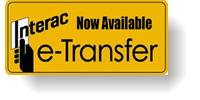 Click the button, below, to go to the PayPal website to make a secure, online donation to the Church of St Stephen using your credit / debit card or PayPal account. PayPal works internationally.
Give Monthly
Pre-authorize Monthly Donations "Pre-Authorized Remittance" (PAR): Schedule a monthly direct withdrawal from your bank account or credit card.
Donate using paper cheque
We check the mail box at the door off the church parking-lot regularly. Do NOT leave cash, but you can leave your envelopes with cheques in the mailbox or mail your cheque to the church at…
Church of St Stephen
2259 Jane St
North York ON
M3M 1A6